Description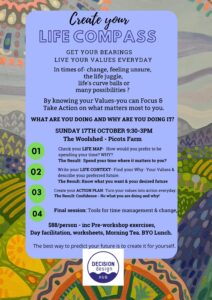 This is a hands on workshop where you will;
* Check your LIFE MAP- How would you prefer to be spending your time? WHY?
* Write your LIFE CONTEXT- Find your Why- Your Values & describe your Desired Future.
* Create your ACTION PLAN- Turn your values into action everyday.
Discussion about various tools for time management & change.